Q4 Investors' Newsletter
October 2023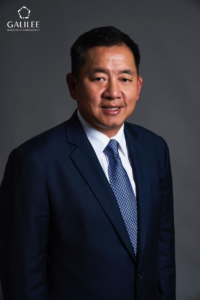 It is with great honour that I can address you as the newly appointed Chairman. First, I would like to thank Joseph and his team for doing a fantastic job of bringing Galilee to where it is today. I am truly humbled by the trust and confidence that Joseph has placed in me to be part of the Galilee family in its next phase of its journey.
On first introduction, I immediately connected with Galilee's vision, one that transcends mere profit-making which is "To be a Principled Conduit to Create Wealth with a Higher Purpose". As I dug deeper into the projects which Galilee had undertaken, I found that every endeavor was aligned with its Vision to create wealth with a higher purpose. Galilee has achieved that through its mission to consistently strive toward a platform of choice for like-minded fund managers who intentionally invest in both people and projects that are aligned with Galilee's Vision. It is evident that Galilee has a strong team of professional, like-minded individuals with a common vision to be a force of good in the investment space.
Galilee's values also resonated strongly with me.
Integrity remains paramount in Galilee's dealings. It is the cornerstone of the trust Galilee has and will continue to build with our partners and investors, and the bedrock of our enduring relationships. This also includes being compliant with the extension list of regulations and guidelines in Singapore and the countries that we operate in.
Diligence is demonstrated throughout Galilee's business and investment processes. I have witnessed how due diligence and progress tracking of each investment is conducted meticulously, creating an environment of excellence. This assures our investors that their hard-earned resources are creating wealth with a robust margin of safety.
Teamwork is woven into Galilee's culture, emphasizing that the success of each venture is a collective effort. All matters are discussed rigorously with Galilee's team of advisors, staff and partners, each contributing their unique backgrounds and expertise. This is the engine that drives us towards excellence and ensures the best possible outcomes for our investors.
In my short time with Galilee, I have had the opportunity to visit Cambodia several times, meeting with our key Cambodian partners and leaders to discuss on the potential value we can bring to the country. This has gotten me very excited. Cambodia possesses a dynamic economy with abundant untapped possibilities. With the fresh leadership team in Cambodia, the nation stands on the verge of a revitalized transformation with new areas of focus. Through our strategic alliances, our goal is to optimize these prospects by leveraging our expertise and resources towards initiatives that are aligned with the Government's efforts. We are confident that these initiatives will generate strong financial gains and bring about concrete positive change in the lives of the Cambodian communities for many years to come.
Now, while our roots remain firmly planted in Cambodia, we recognize that there are other opportunities waiting to be unlocked. Beyond Cambodia, Galilee is also actively exploring multiple avenues of growth through partnering like-minded, competent fund managers who can bring onboard a diverse range of investment strategies that straddle across geographic and asset class boundaries. We are committed to staying at the forefront of innovation, embracing emerging technologies, and exploring new opportunities. Our primary goal is to seek value-adding products and services which can generate sustainable returns for our investors.
In closing, I want to express my heartfelt gratitude and congratulations to our partners and staff for achieving remarkable milestones, solidifying our position in the market. I am committed to building on this strong foundation, and together with our dedicated team, I am confident that we will reach even greater heights. To all our investors, your investments are the bedrock upon which we build our future. Thank you for your continued trust in Galilee to deploy and maximise the growth of your capital for you.
That is all from me but do read on for fund specific updates. We would like to thank you for your patience and continued support. Please feel free to reach out to us if you have any feedback.
Regards
YC Koh
Fund Description: The Fund was created to achieve a target annual compounded return of 18% net of fees through investment in residential real estate development in Cambodia. This closed-ended fund started in January 2020 and is targeted to close no later than December 2024. The target fund size is US$37 Million. 
Latest Economic Developments in Cambodia
Check out the latest articles featuring Cambodia's development and growth to understand why investing in Cambodia will continue to have a place in your investment portfolio.
The 86-key property marks the debut opening in Cambodia for Frasers, with two additional projects in the pipeline. In wider Southeast Asia, there are 10 projects in the pipeline slated to open across Cambodia, Singapore, Indonesia, Malaysia, Thailand and Vietnam in the next five years. Full article here (Khmer Times).
Beijing will provide 300 million yuan, an equivalent of $41.34 million, to develop high-speed railway infrastructure connecting the Kingdom to Thailand, Laos and China. Full article here (Khmer Times).
Cambodia has recorded a sharp rise in mobile payments as more and more people have turned from cash-related to digital transaction options, the National Bank of Cambodia (NBC) said.. Full article here (Khmer Times).
The Ministry of Land Management and Urban Planning says that the new Takhmao Techo Airport – which will replace Phnom Penh International Airport – is now more than 50% complete. Full article here (Khmer Times).
Fund Description: Compounder Fund is an open-ended fund that focuses on long-term investing in public equities around the world. The investment strategy is to find Compounders – public-listed companies that are able to grow their businesses at high-rates over the long run – through holistic fundamental analysis and holding onto their shares for years. The Fund aims to generate a 12% annualised return, net of all fees, over the long-term.
As of 30 August 2023, the fund is up 29.8% year-to-date compared to the S&P 500 index which was up 19.9%.
Stocks continued their upward momentum in the third quarter of the year as both the S&P 500 and MSCI indexes recorded healthy gains.
Despite the run up in share prices this year, we believe stocks in our portfolio remain well positioned for long-term returns. Valuations are still relatively low for many stocks in the portfolio and we remain optimistic that with good execution, companies in the portfolio will continue to do well fundamentally which should ultimately drive stock prices over time.
From a portfolio management perspective, we allocated capital to one of our existing portfolio companies, Paycom, in early July. Paycom is a HR and payroll software company that has been growing steadily despite the tough macroeconomic situation. We think its current share price presents a good opportunity to add to our position in the company.
From a fundamental standpoint, the companies in Compounder Fund's portfolio performed well in the second quarter of 2023. Most companies in the portfolio exceeded management's own expectations and the tone around future earnings is becoming more upbeat.
For the rest of the year, while we expect the macroeconomic environment to remain challenging, all indicators point to the fact that our portfolio companies are resilient and will remain in a strong position to weather this storm.
If you wish to find out more, please contact jeremy.chia@galileeinvestment.com.
Visit our website to get the latest updates on the Fund's Performance and Investment Theses: 
Galilee Investment Fund VCC - Sub-Fund 1
Galilee Fixed Income Fund
Fund Description: Galilee Fixed Income Fund is an open-ended fund that focuses on sourcing out good quality assets which require debt funding, giving investors the opportunity to participate in specific projects of their choice. The Sub-Fund will invest primarily in real estate backed private or public fixed income products or deals. The Sub-Fund aims to provide investors with a stable annual dividend income yield of between 6-10% net of fees, paid out quarterly, over the long term.
The first project launched for this Fund is structured as a Hospitality Fit-Out Debt Financing with an expected dividend payout of 7.5% per annum, paid quarterly with a 2-year term. This project allows investors to participate in providing debt financing for the fit-out of a series of hospitality developments to be managed by international brands such as Hilton, Citadines, Park Royal and Fraser Hospitality. 
You can find a copy of our Project Factsheet here.
Click here or contact investor_relations@galileeinvestment.com if you wish to find out more!

Real Estate Debt Fund is now Called "Galilee Fixed Income Fund"
Galilee Investment Fund VCC Sub-Fund 1, which was named Real Estate Debt Fund, has been officially changed to Galilee Fixed Income Fund, effective from 29 August 2023. This decision has been carefully considered, and we would like to provide you with the rationale behind this change.
Firstly, the primary reason for this change is to reflect our commitment to expanding the scope of the investible asset classes within the investment strategy of this fund in the future. Fixed Income as an asset class encompasses various fixed income securities, including bonds, notes, loans and other income-producing assets, which may extend beyond real estate-related debt instruments.  Secondly, we recognize that the term "Debt" can carry a negative connotation. The term "Fixed Income" is more widely accepted and understood.
For the avoidance of doubt, all subscriptions made prior to this change remain valid and will have no impact on your current investments with us. 
For this reason, we have replaced the name of "REAL ESTATE DEBT FUND" with "GALILEE FIXED INCOME FUND" on pages 1 and 2 of the PPM Supplement.
We will also be using the new name, 'Galilee Fixed Income Fund' in all our reports, collateral and communication with you henceforth.

Capri by Fraser, phnom penh celebrates Grand Opening
Galilee extends its heartfelt congratulations to Frasers Hospitality on the resounding success achieved with the grand opening of the Capri by Fraser, held in Phnom Penh, Cambodia on 3 August 2023. Representing a significant milestone, the 86-unit Capri by Fraser, Phnom Penh serves as Frasers Hospitality's inaugural venture into the Kingdom's hospitality landscape. The property distinguishes itself through design-centric and technology-driven interiors, thoughtfully augmented by dynamic social spaces that seamlessly integrate with the city's thriving commercial and entertainment milieu.
Designed by esteemed Create Architecture from Singapore, Capri by Fraser, Phnom Penh intricately weaves the essence of ancient Khmer art into its contemporary interiors, with beautiful local art installations interspersed within its vibrant living and social spaces. The property offers a versatile array of accommodations, encompassing both studio and one-bedroom units, thereby adeptly catering to the diverse requirements of both business and leisure travelers on short or long stays.
This auspicious event was graced by the presence of esteemed dignitaries, including Louk Chumteav King Chandy Kum Kim, His Excellency Mr Kim Rithy, Governor of Preah Vihear Province and Her Excellency Ms. Teo Lay Cheng, the Ambassador of Singapore to Cambodia.
Galilee's Chief Executive Officer, Mr. Joseph Ong, alongside Chief Operating Officer, Mr. Lawrence Lim were bestowed with the honor of participating in the event on behalf of Galilee and Galilee's investors. The grand opening stands as a testament to the confidence our investors' have shown in Galilee.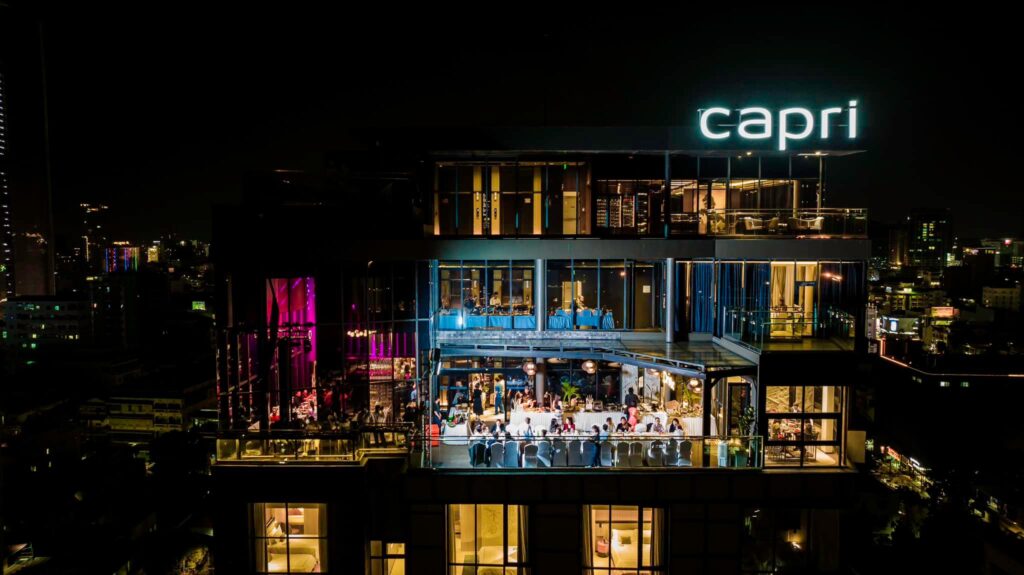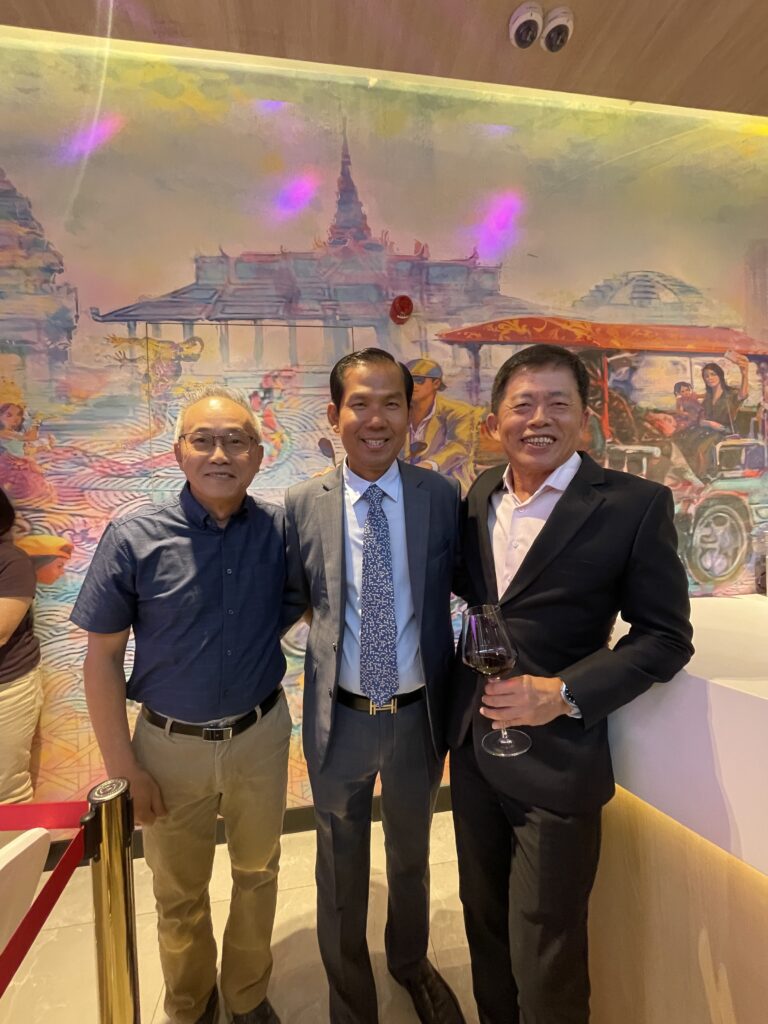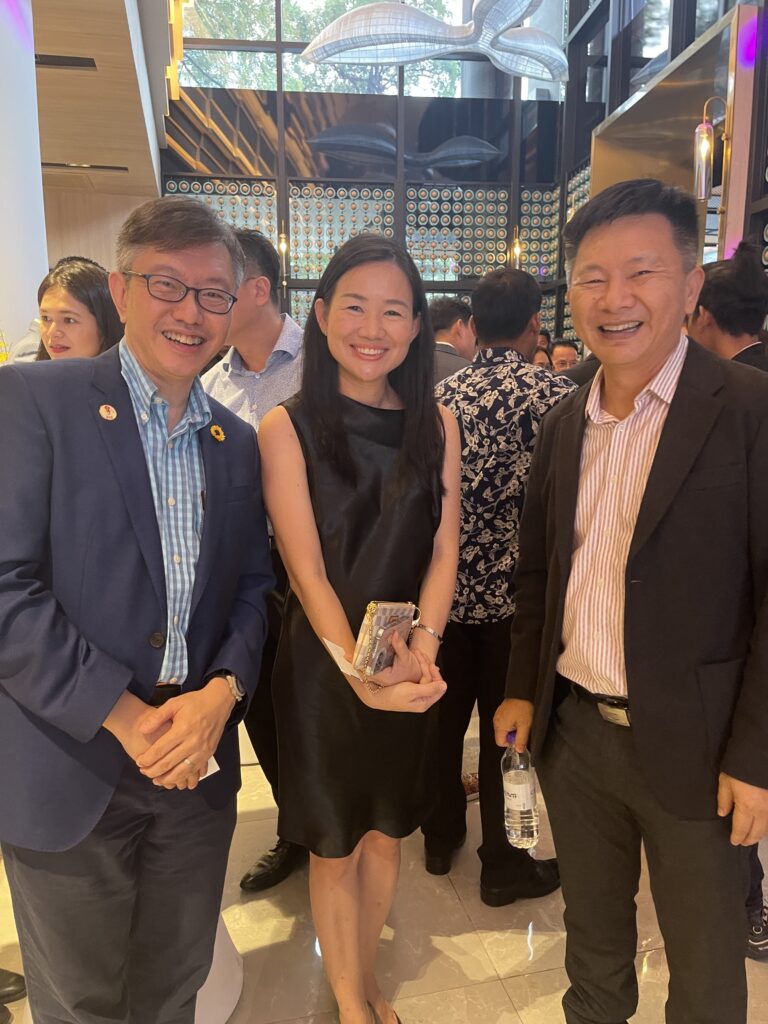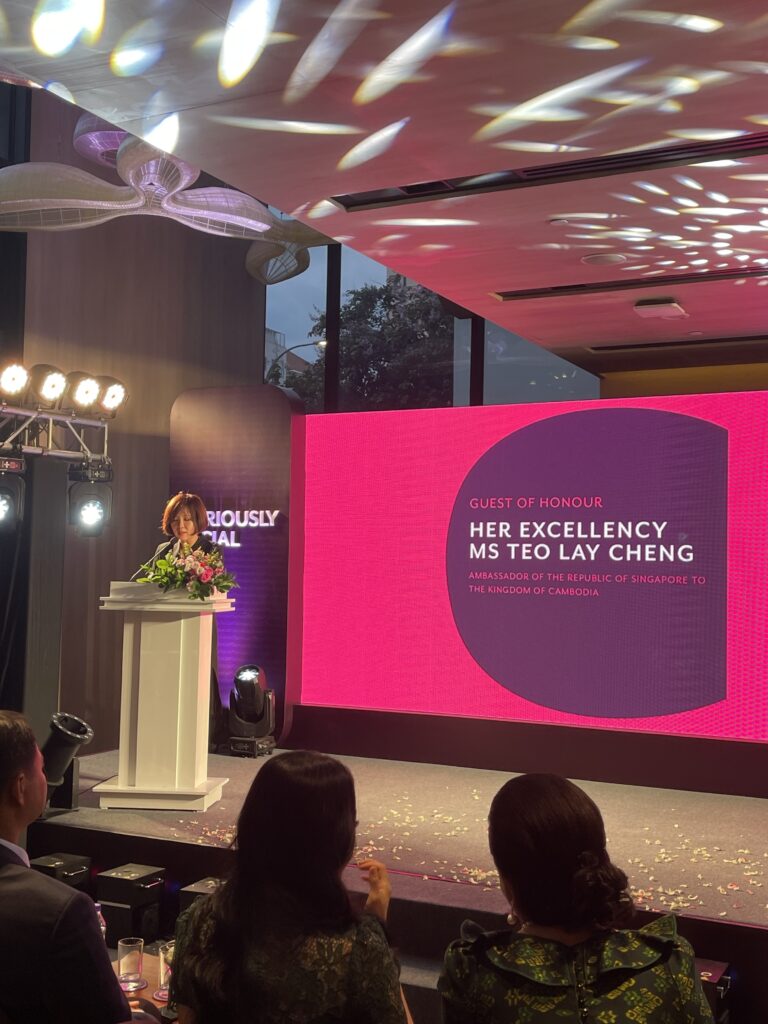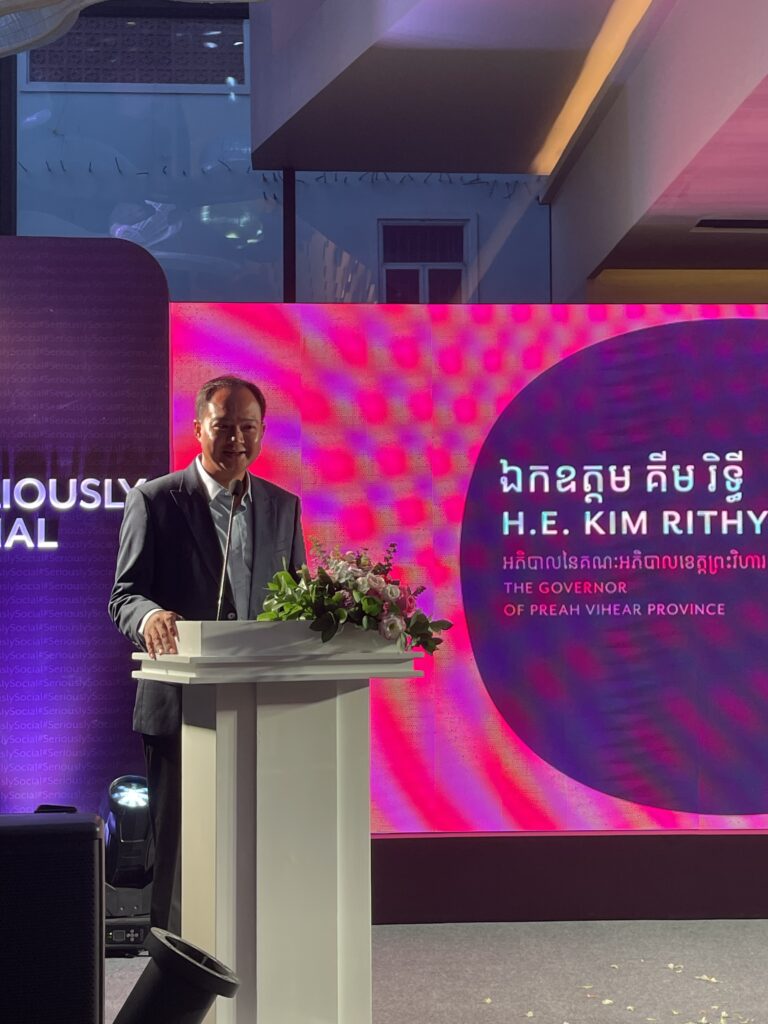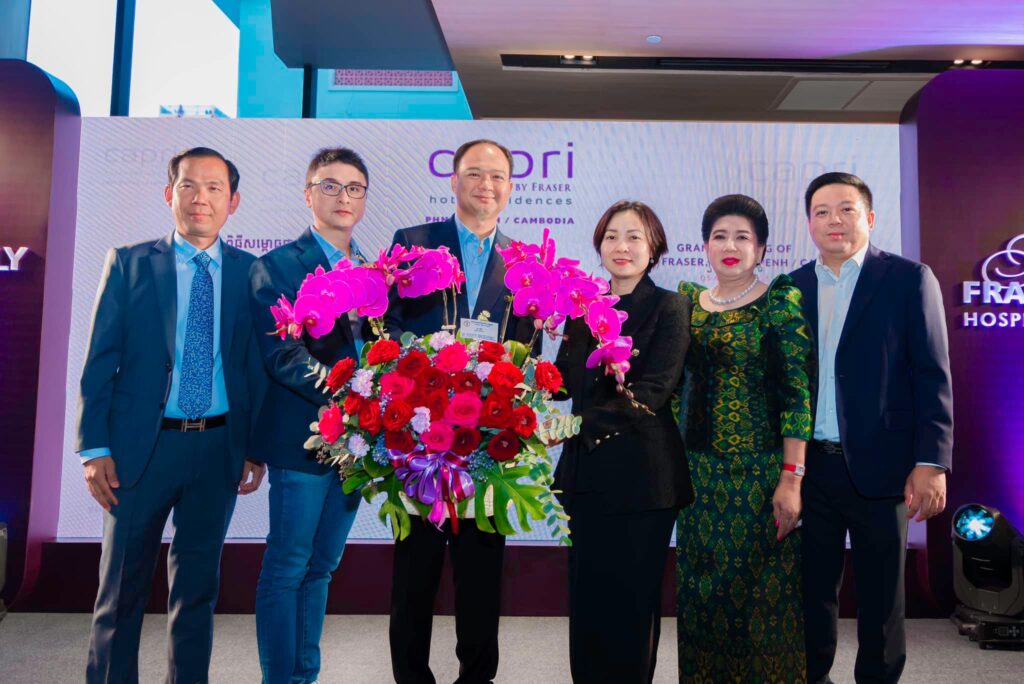 Kindly email us at investor_relations@galileeinvestment.com or contact your usual Galilee contact if you have any questions, feedback or changes to your personal details. (Bank account, handphone, email address, residential address etc.)
This confidential Newsletter ("Newsletter") has been prepared by Galilee Investment Management Pte Ltd ("Galilee") for distribution to selected recipients only. This Newsletter is for information purposes and shall not be construed as investment advice or for marketing purposes. While reasonable care has been taken to prepare this document, the information contained herein may not be relied upon for accuracy or completeness; and any opinion or estimate contained in this document is subject to change without notice. This Newsletter must not be published, circulated, reproduced or distributed, in whole or part, to any other person without the prior consent from Galilee. Please remember that past performance may not be indicative of future results. Different types of investments involve varying degrees of risk, and there can be no assurance that the future performance of any specific investment, investment strategy, or product made reference to directly or indirectly in this newsletter (article), will be profitable, equal any corresponding indicated historical performance level(s), or be suitable for your portfolio. Due to various factors, including changing market conditions, the content may no longer be reflective of current opinions or positions.