Q3 Investors' Newsletter
July 2023
As we wrap up the second quarter of the year, I take great pride and gratitude in reflecting on the remarkable achievements of our organisation. During this period, we have made significant strides in expanding our team and fortifying our operations. I am delighted to announce that in Q2, we welcomed 1 new staff member and commenced our inaugural internship programme, further enhancing our workforce. 
Furthermore, it brings me immense joy to share the news of the successful buyout of selected investors of our inaugural fund, the Cambodia Development Fund. The fund will be redeemed in two tranches, with the first tranche already completed. We are currently in the process of redeeming the fund for the second tranche, which is expected to be finalised by the end of this month. This achievement serves as a testament to the robustness of our investment strategies and the unwavering dedication of our team. Together, we navigated the complexities of the market and generated substantial returns while managing risks by structuring a guaranteed return payoff for our investors, further cementing our position as a trusted partner in the investment landscape.
I would like to express my deepest appreciation to our investors for their unwavering trust and support. Your belief in our vision and mission has played a pivotal role in our journey towards success. Additionally, I extend my heartfelt gratitude to each member of our team for your exceptional commitment to excellence. It is through your dedication, passion, and hard work that Galilee continues to build a strong foundation. 
---
Compounder Fund ("CPF") has also performed well, with a 21.5% year-to-date increase compared to the S&P500's 11% rise. Despite some stocks in the portfolio seeing significant gains, valuations for many remain low. The portfolio managers are optimistic about the companies' execution and expect continued fundamental growth and stock price appreciation. The portfolio companies have exceeded expectations in Q1 2023, with a positive outlook for future earnings. High-growth companies are focused on profitable growth, and despite a challenging macroeconomic environment, the portfolio companies are well-positioned to weather the storm.
Furthermore, we are happy to share that our Real Estate Debt Fund ("REDF") has reached its one-year milestone and has successfully raised over S$15 million to-date. Dividends have been successfully declared and disbursed to our investors over the past 4 quarters.
Lastly, it is our great honour to welcome Mr. Koh Yat Chung as the newest member of our Advisory Committee. Mr. Koh brings with him a wealth of expertise and an exceptional track record in the finance and customer service sectors. We firmly believe that his guidance and experience will play a crucial role in Galilee's expansion within the fund management industry. We are grateful to have Mr. Koh onboard and look forward to the contributions he will make to our organisation's continued growth and success.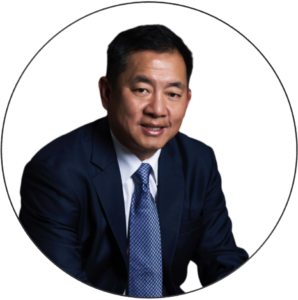 Mr. Koh Yat Chung,
Advisory Committee Member
As the former President, Asia, at American Express International, Inc., Mr. Koh played a pivotal role in the company's success. With close to 30 years of experience, he demonstrated exceptional leadership in driving customer acquisition and developing innovative solutions to meet the evolving needs of American Express' broad range of customers in Asia. His strategic vision and compelling value propositions led to significant business growth and numerous accolades for the company.
In addition to his corporate achievements, Mr. Koh had served on the boards of several corporations and associations, including LianLian Tech Company and the American Society of Travel Agents. He is currently a member of the Yale Asia Development Council and a Council Member of the Singapore Red Cross Society. In addition, he is a member of the Pasir Ris Crest Secondary School Advisory Committee.
Mr. Koh holds a Bachelor's degree in Arts and Social Sciences, with a major in Economics and Statistics, from the National University of Singapore. He also holds a Master's degree in Business Administration.
That is all from me but do read on for fund specific updates. We would like to thank you for your patience and continued support. Please feel free to reach out to us if you have any feedback.
Regards
ByteDC Data Centre Grand Opening
Galilee congratulates ByteDC Solutions Co., Ltd for the successful grand opening of the ByteDC Data Centre, held in Phnom Penh City Center on 11 May 2023.

ByteDC Solutions Co., Ltd is a data centre operating company set up as a collaboration between the Cambodian government and Galilee's strategic partners in Singapore to operate the first-of-its-kind Data Centre in Cambodia with a globally recognised Tier III certification issued by the Uptime Institute. This project is the first of a network of data centres to be built and operated across Cambodia in the coming years.

The event was presided by H.E. Dr Hun Manet, Cambodian Army Chief and graced by Her Excellency Teo Lay Cheng, Ambassador of Singapore to Cambodia, representing both countries long term commitment towards building up the Kingdom's IT infrastructure capabilities.

Galilee's Advisory Committee Members, Mr Leow Kim Keat, Mr Koh Teck Chuan, Mr Choong Chan Yong and Mr Benedict Teo were honoured to be invited to attend the event on behalf of Galilee and Galilee's investors, in the absence of Mr Joseph Ong and Mr Lawrence Lim who were both outstationed.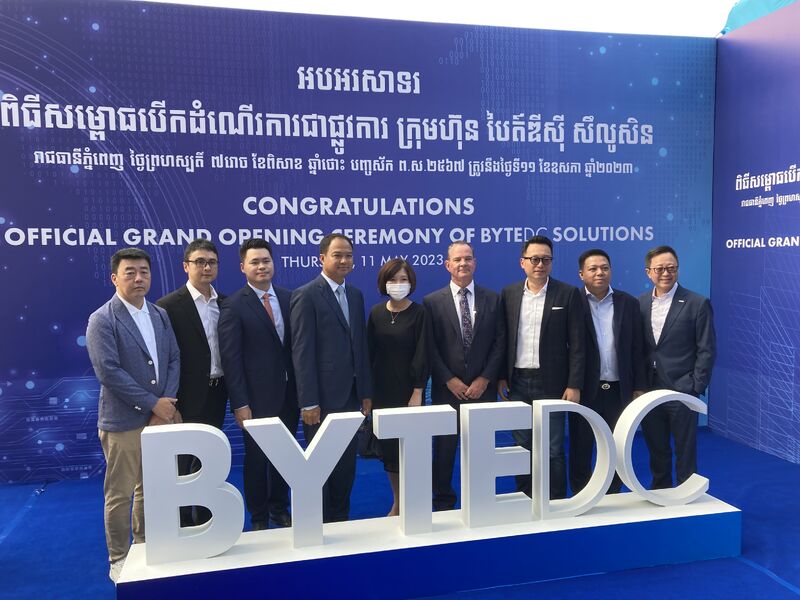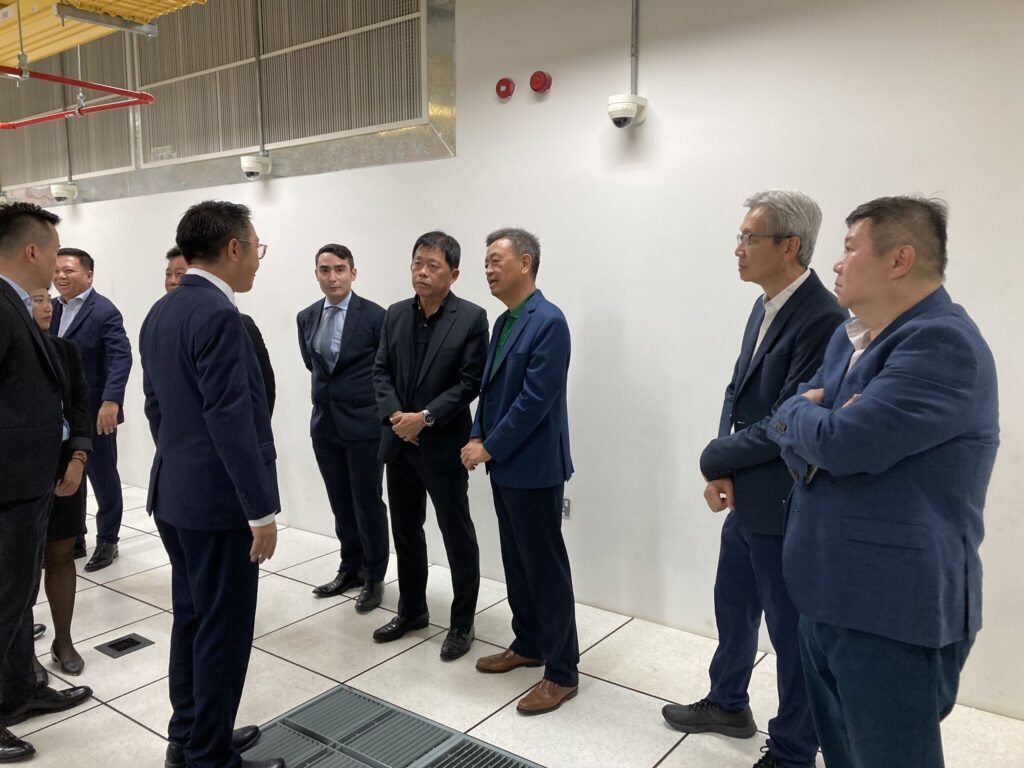 For more updates and posts like these, you can visit Galilee's LinkedIn page here!
Fund Description: The Fund was created to achieve a target annual compounded return of 18% net of fees through investment in residential real estate development in Cambodia. This closed-ended fund started in January 2020 and is targeted to close no later than December 2024. The target fund size is US$37 Million. 
Galilee Hosts Dinner to Celebrate the Successful Equity Buyout Of Selected Investors of the Cambodia Development Fund
Galilee is happy to announce the successful equity buyout of selected early investors of our first fund, Cambodia Development Fund (CDF)!
To commemorate this milestone, Galilee threw a Dinner Party on the 16th June 2023 for our investors, friends and partners. The event was held at Serangoon Gardens Country Club, and was attended by our esteemed Investors, Cambodian Partners, Advisory Board Members and service Partners from Crowe Horwath (Fund Administrator) and BakerTilly (Auditor).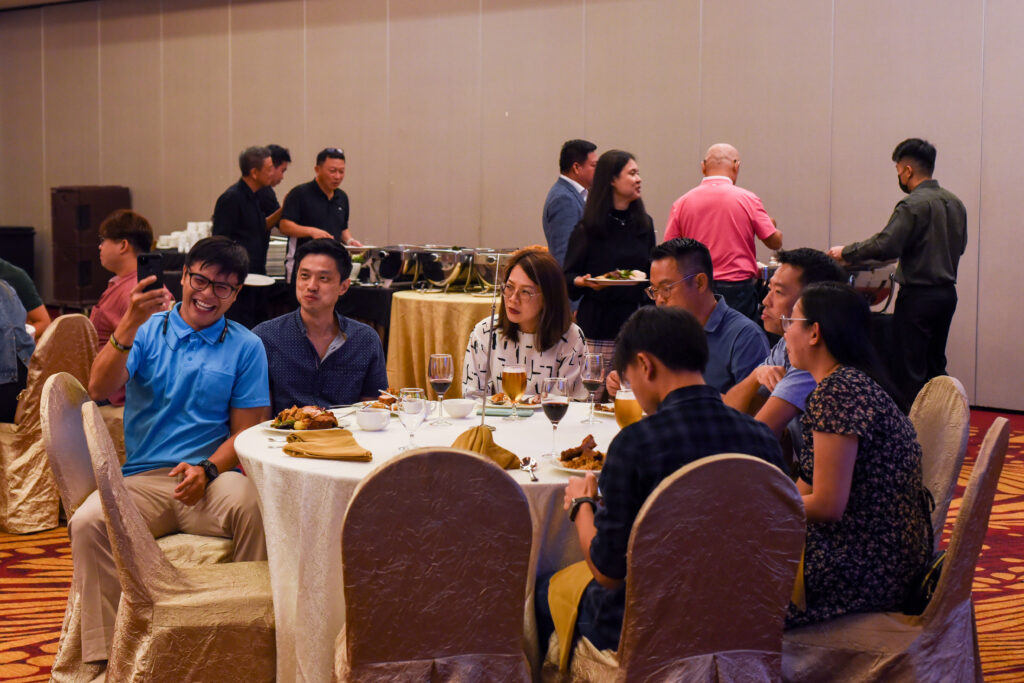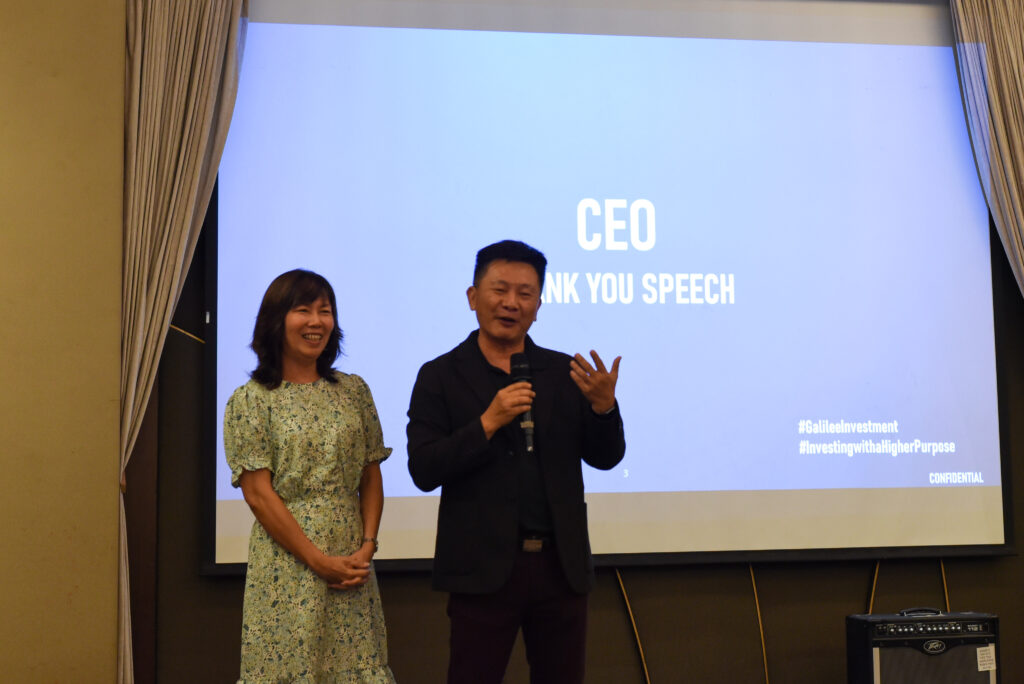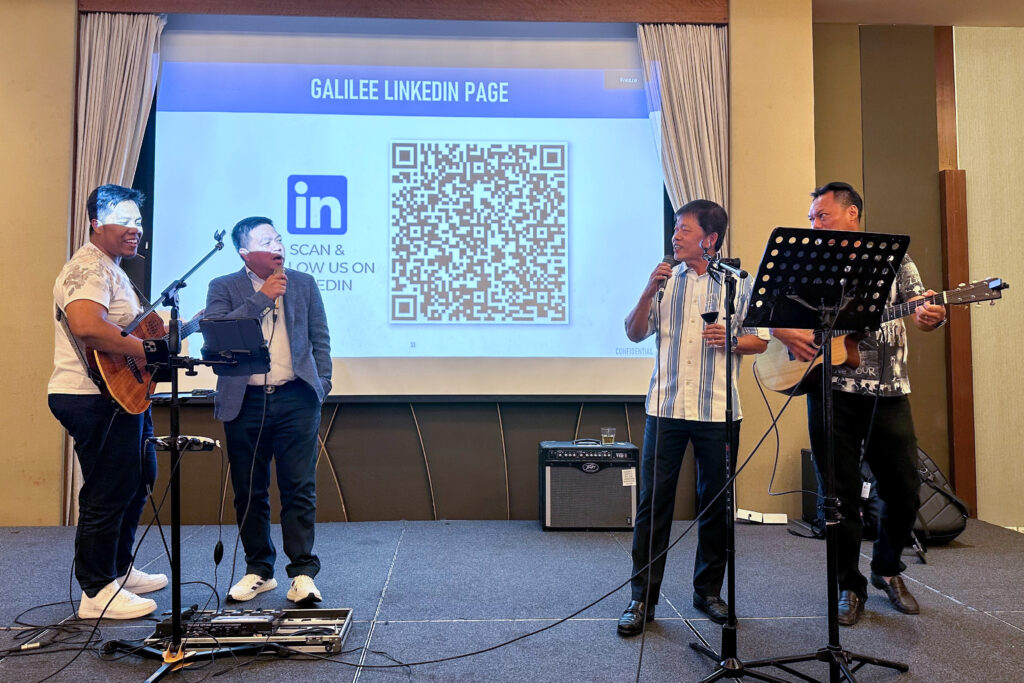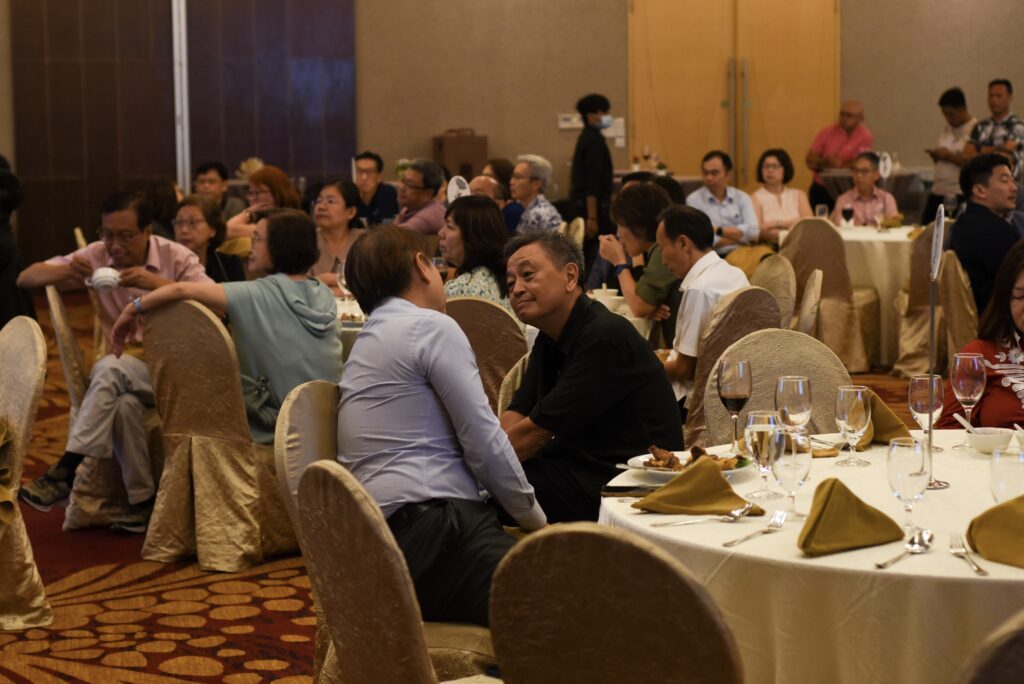 Completion of the Basement levels of our Leedon Heights Condominium Project
Galilee is pleased to have had the privilege of witnessing a traditional Cambodian monks' blessing ceremony, commemorating the successful accomplishment of the basement levels of our Leedon Heights Condominium project, situated in Sen Sok district, Phnom Penh, Cambodia. This noteworthy milestone marks the midpoint of the project's construction advancement.

The occasion took place on Friday, 26th May 2023, at the Leedon Heights Showroom, and Galilee was represented by our Chief Operating Officer, Mr. Lawrence Lim, alongside more than 100 distinguished investors, buyers, and partners hailing from Cambodia, Singapore, and Taiwan. The ceremony, characterized by its simplicity and solemnity, was officiated by venerable monks and was followed by a tour of the completed basement levels.

Mr. Horng Pheap, our esteemed local partner and Director of the Leedon Heights Project, provided assurances that the team will continue to ensure the smooth progression of the Project as planned and was committed to deliver a product that would surpass expectations.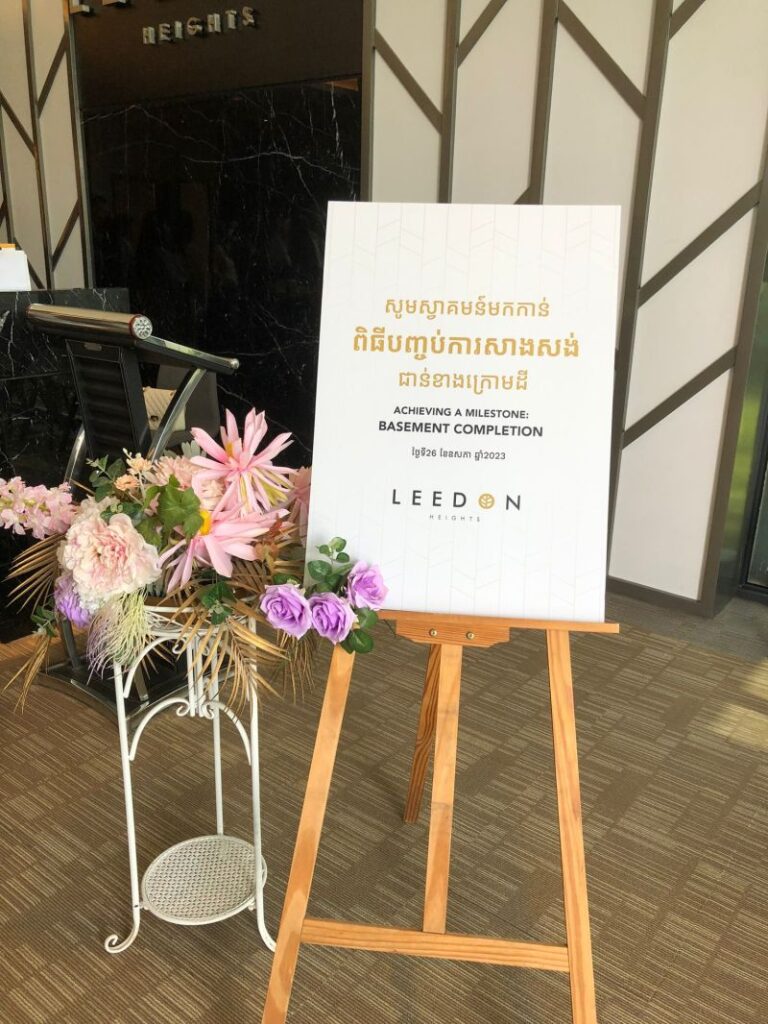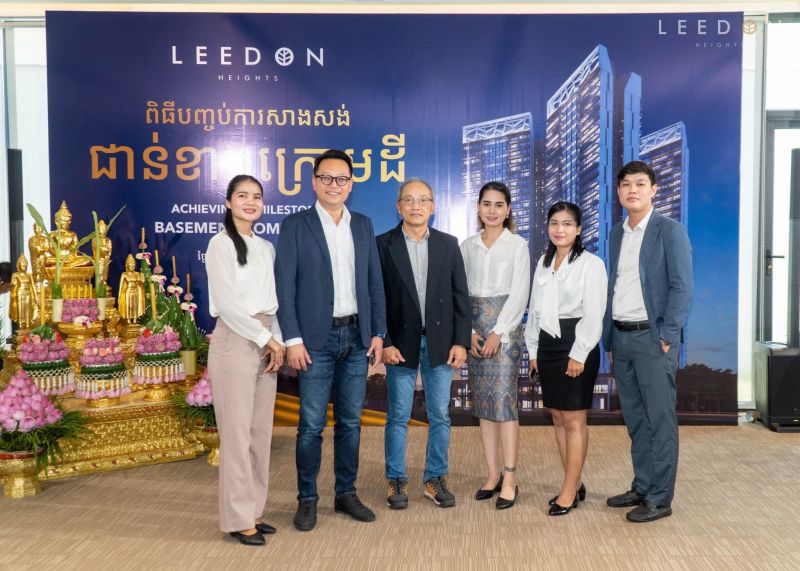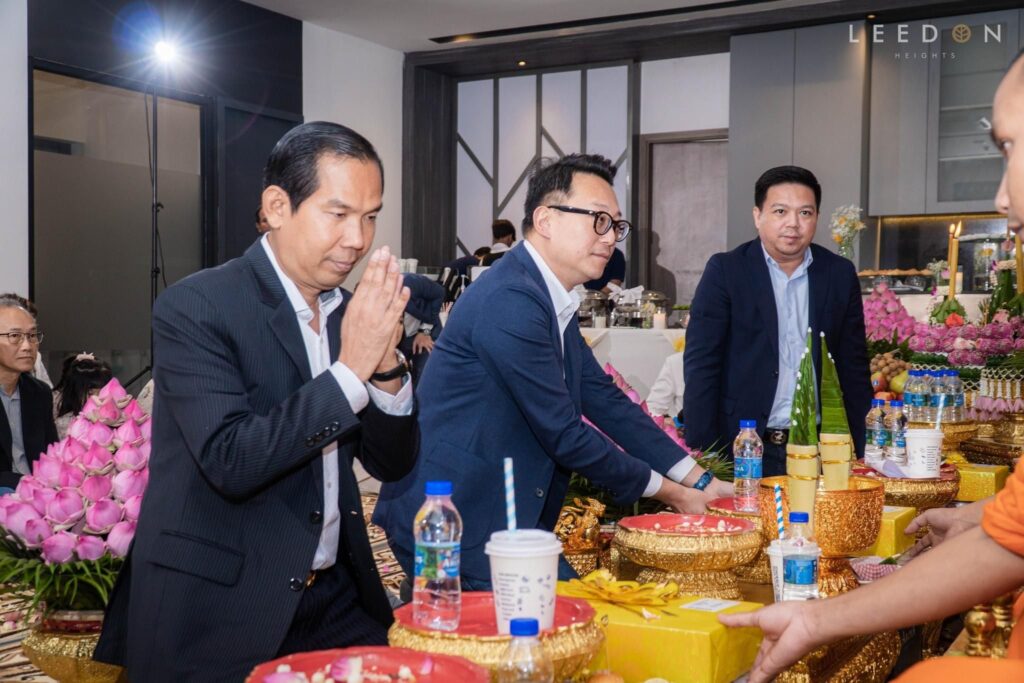 Construction Site Pictures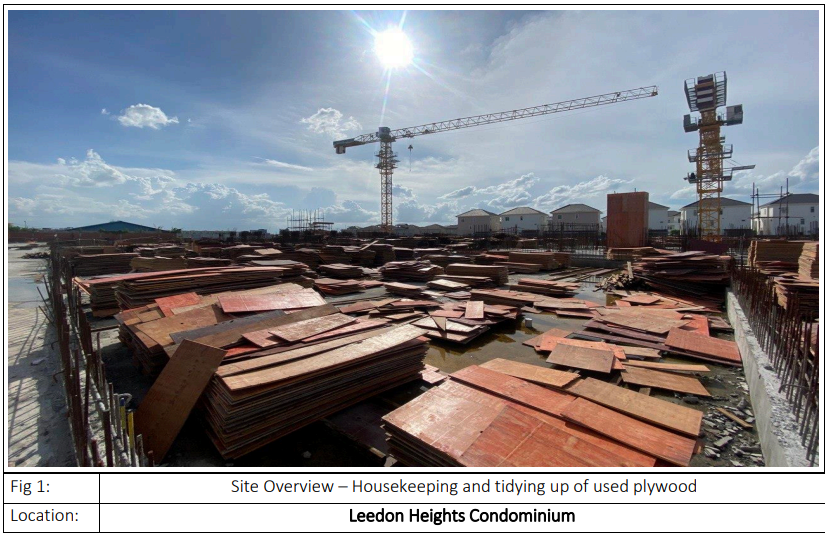 Latest Economic Developments in Cambodia
Check out the latest articles featuring Cambodia's development and growth to understand why investing in Cambodia will continue to have a place in your investment portfolio.
The data center has up to 3MW of IT capacity and targets a PUE of 1.8 or below across its total built-up floor space of 81,040 sq ft. The data center has been awarded Tier III Uptime Design Certification. According to ByteDC, it is the first in the nation to achieve that status. Full article here (Khmer Times).
The Cambodian Investment Board (CIB) of the Council of the Development of Cambodia (CDC) has approved in principal six investment projects worth $45 million to build factories that will produce different kinds of products and other facilities in various locations in the nation. Full article here (Khmer Times).
Fund Description: Compounder Fund is an open-ended fund that focuses on long-term investing in public equities around the world. The investment strategy is to find Compounders – public-listed companies that are able to grow their businesses at high-rates over the long run – through holistic fundamental analysis and holding onto their shares for years. The Fund aims to generate a 12% annualised return, net of all fees, over the long-term.
As of 30 May 2023, the fund is up 21.5% year-to-date compared to the S&P 500 index which was up 11%. Stocks have rebounded strongly this year with optimism around disinflation and a better macroeconomic backdrop to come.
While some stocks in the portfolio have risen considerably, valuations still remain compressed for many and we remain optimistic that with good execution, companies in the portfolio will continue to do well fundamentally which should ultimately drive stock prices over time.
From a portfolio management perspective, we allocated new capital to Adyen, Datadog, Hingham, TSMC and Wise in early April. These companies were trading at what we believe to be attractive valuations. From a fundamental standpoint, the companies in Compounder Fund's portfolio performed well in the first quarter of 2023. Most companies in the portfolio exceeded managements own expectations and the tone around future earnings is becoming more upbeat.
Continuing the theme starting last year, high growth companies have continued their pivot toward profitable growth. Many companies in our portfolio have demonstrated that they can easily improve profitability when capital is more expensive.
Overall, while the macroeconomic environment remains challenging as we move through 2023, our companies remain in a strong position to weather this storm.
If you wish to find out more, please contact jeremy.chia@galileeinvestment.com.
Visit our website to get the latest updates on the Fund's Performance and Investment Theses: 
Galilee Investment Fund VCC - Sub-Fund 1
Real Estate Debt Fund
Fund Description: Real Estate Debt Fund is an open-ended fund that focuses on sourcing out good quality assets which require debt funding, giving investors the opportunity to participate in specific projects of their choice. The Sub-Fund will invest primarily in real estate backed private or public fixed income products or deals. The Sub-Fund aims to provide investors with a stable annual dividend income yield of between 6-10% net of fees, paid out quarterly, over the long term.
The first project launched for this Fund is structured as a Hospitality Fit-Out Debt Financing with an expected dividend payout of 7.5% per annum, paid quarterly with a 2-year term. This project allows investors to participate in providing debt financing for the fit-out of a series of hospitality developments to be managed by international brands such as Hilton, Citadines, Park Royal and Fraser Hospitality. 
You can find a copy of our Project Factsheet here.
Click here or contact investor_relations@galileeinvestment.com if you wish to find out more!

Capri @ 228 (by Fraser Hospitality)
Capri@228 will be hosting its highly anticipated Grand Opening on 4 August 2023! Galilee is organising an exclusive excursion to partake in the prestigious Grand Opening event.
Indulge in a firsthand glimpse of the newly refurbished hotel rooms! (Note: Pictures of the building and common facilities are 3D illustrations and might differ from the final outcome).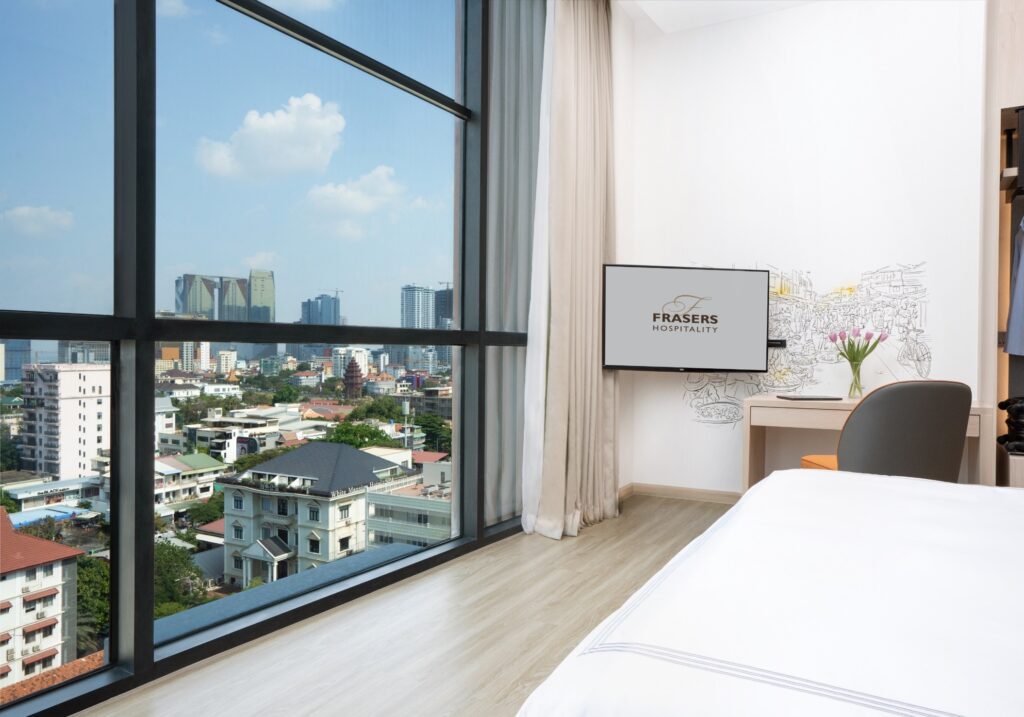 Capri @ Central (by Fraser Hospitality)
Following the resounding success of the First Capri Project in Phnom Penh, we are excited to announce that the groundbreaking ceremony for the Second Capri Project will take place on 4 August 2023.
Gain an exclusive glimpse into the preliminary design illustrations crafted by Fraser (Note: 3D illustrations depicting the building are artistic representations and may not precisely reflect the final delivery)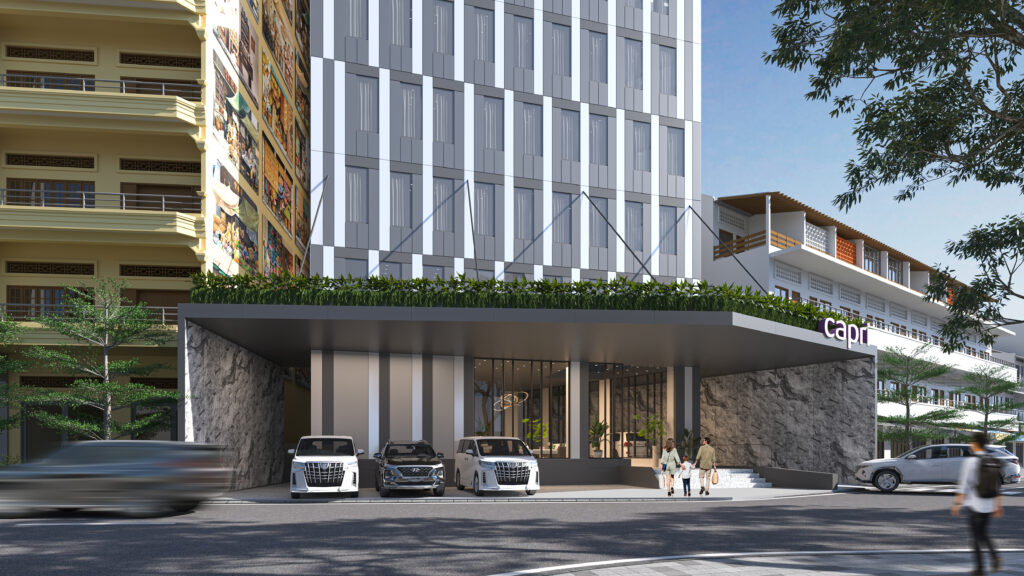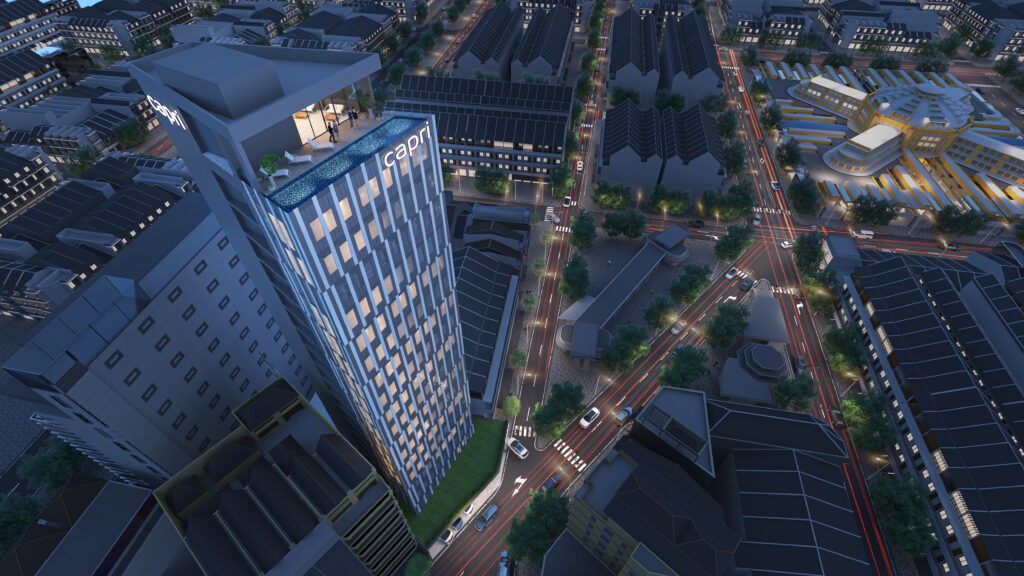 Kindly email us at investor_relations@galileeinvestment.com or contact your usual Galilee contact if you have any questions, feedback or changes to your personal details. (Bank account, handphone, email address, residential address etc.)
This confidential Newsletter ("Newsletter") has been prepared by Galilee Investment Management Pte Ltd ("Galilee") for distribution to selected recipients only. This Newsletter is for information purposes and shall not be construed as investment advice or for marketing purposes. While reasonable care has been taken to prepare this document, the information contained herein may not be relied upon for accuracy or completeness; and any opinion or estimate contained in this document is subject to change without notice. This Newsletter must not be published, circulated, reproduced or distributed, in whole or part, to any other person without the prior consent from Galilee. Please remember that past performance may not be indicative of future results. Different types of investments involve varying degrees of risk, and there can be no assurance that the future performance of any specific investment, investment strategy, or product made reference to directly or indirectly in this newsletter (article), will be profitable, equal any corresponding indicated historical performance level(s), or be suitable for your portfolio. Due to various factors, including changing market conditions, the content may no longer be reflective of current opinions or positions.