Q2 Investors' Newsletter
April 2022
It has been a rough start to 2022 as our heart goes out to the victims of the ongoing conflict between Russia and Ukraine. Indeed, the chaos have introduced much uncertainty into the investment world, especially in affected areas and investments with exposure to Russia. However, to echo Ser Jing's viewpoint in his recent letter to the investors of Compounder Fund, we are not making any changes to our investment and management approach due to the armed conflict between Russia and Ukraine. We remain focused on managing things which are within our control.
On a more positive note, there are good signs that the worst is behind us as COVID measures ease worldwide. Our activities are resuming to pre-COVID levels. In fact, our team managing Cambodia Development Fund have resumed travel to Cambodia and soon, we will be bringing our investors in too. We are also actively expanding our team to support our 2 newly launched umbrella VCC funds. As we move to the next stage of our growth, we have made it a priority to ensure that both Galilee and our managed funds remain fully compliant with all relevant regulations and guidelines. Therefore, we would like to formally introduce and feature an invaluable member of Galilee's Advisory Committee, Mr Benny Teo.
Mr Teo has had an illustrious career as a finance professional. An accountant by training, he started his career as an auditor in Ernst and Young before working in top financial positions in MNCs such as Nike, Omnicom and The Hour Glass.
He finally took on the role as a Compliance and Risk Management Director of Orchard Global Asset Management, a global investment manager focused on alternative investments with Assets Under Management of above USD5 Billion.
In his free time, he enjoys mentoring young finance professionals to impart his industry knowledge. He is also an avid investor himself and invests in a diverse portfolio of stocks, private equity and property.
We are honoured to have him with us and appreciate the invaluable advice that he has been providing to Galilee since day one. With his guidance and experience, especially in the area of compliance, we strongly believe that Mr Teo would be critical to Galilee's next stage of growth.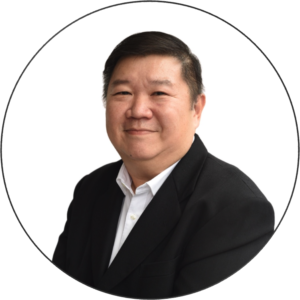 Mr Benny Teo,
Advisory Committee Member,
That is all from me but do read on for fund specific updates. We would like to thank you for your patience and continued support. Please feel free to reach out to us if you have any feedback. 
Regards
The Galilee Investment Fund VCC (MultiStrat) is an open-ended, multi-strategy investment fund established to provide a cost effective launchpad for budding, but talented and passionate, investment professionals to focus on the execution of their fund investment strategies. The umbrella fund will feature two sub-funds with different strategies at launch. One would be a project-based real estate backed debt fund and the other would feature a special opportunities strategy trading in public equities. We are happy to announce that the project-based real estate backed debt fund has been launched. Click Here to contact us if you wish to find out more! 
My Square Metre Fund VCC is also an open-ended investment umbrella fund which will allow investors to participate in My Square Metre's (Galilee's strategic partner) growing real estate portfolio in Cambodia and the region through its sub-funds.
Galilee will continue to fulfil our vision to give back to the less fortunate in our society, while we work hard to make your money grow! Together with our partner, N.E.W. Ministry, Galilee has committed to contribute a total of S$5,150 in online grocery gift cards through the Blessed Groceries Project, to needy families in Singapore.
Compounder Fund had contributed a total of S$2500 to the Five Loaves and Two Fishes Programme. In addition, Compounder Fund has completed an external audit to verify that at least 10% of their annual profits were donated in FY2021. 
Click Below to Scroll straight to your specific fund's update
Fund Description: The Fund was created to achieve a target annual compounded return of 18% net of fees through investment in residential real estate development in Cambodia. This closed-ended fund started in January 2020 and is targeted to close no later than December 2024. The target fund size is US$37 Million.
The first full audit for the fund for FY2020 is completed. 

The team is pleased to announce that the 

final audit was passed without any findings

.

The team will be commencing audit for FY2021 shortly.

The results from the audit report has been reflected in the the NAV report ending 31 Dec 2021. Do contact the team if you have any questions.
As of February 2022, 84% of Tower 1, 73% of Tower 3 and 25% of Tower 5 has been sold. 

The team continues to be successful in repositioning Leedon Heights as a premium project in Sen Sok especially with the potential announcement of Phase 3 of the Leedon Integrated Lifestyle Hub upcoming this year. This will allow the project to command a higher price point even with other project launches.

Feel free to follow the project's facebook page to get an inside scope on the project's latest marketing updates in Cambodia!
Construction continues as scheduled, projected to be completed by the end of Q4 of 2023.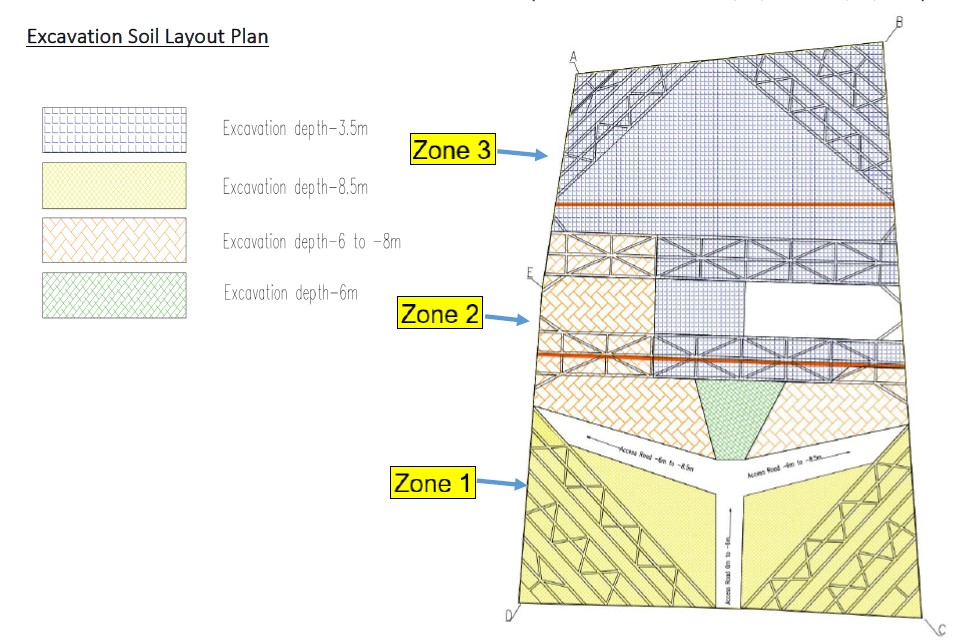 Soil excavation for Zone 1 and 2 has reached up to 8M in depth.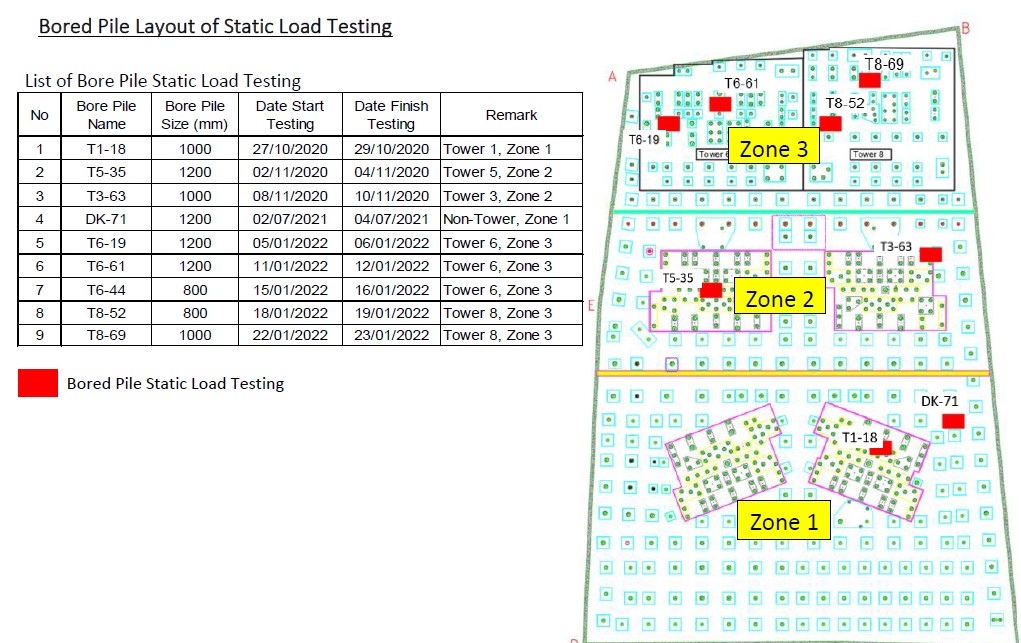 Bored Pile Layout of Static Load Testing was done for Zone 3.
Construction Site Pictures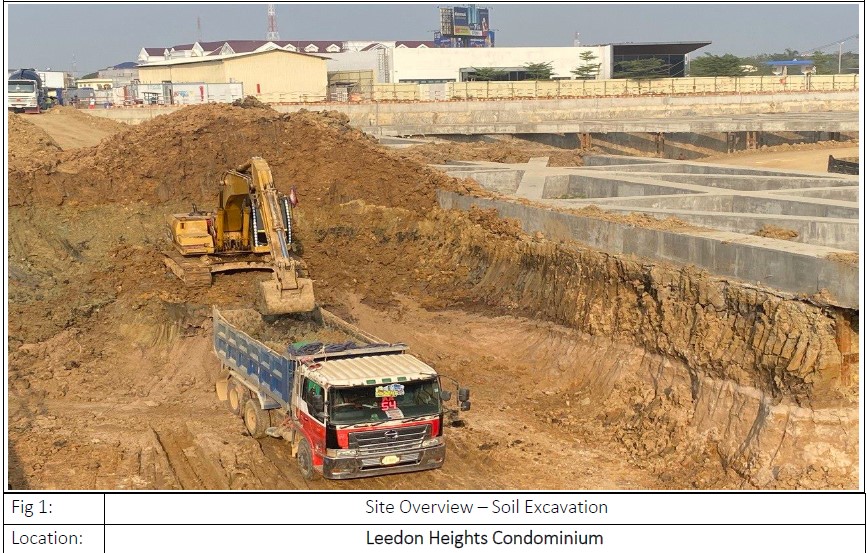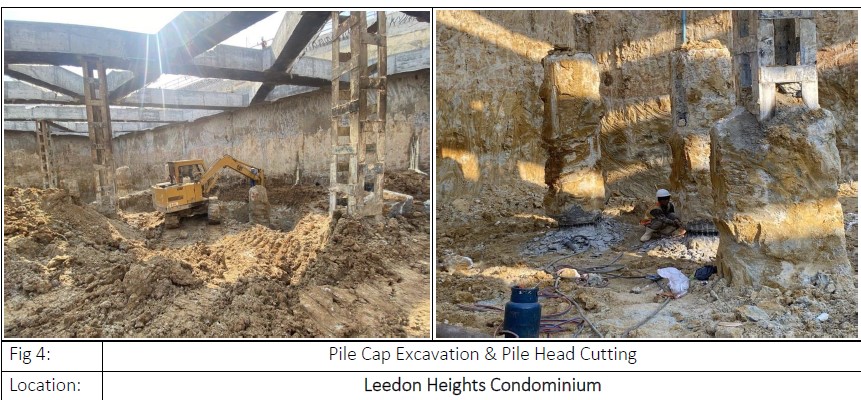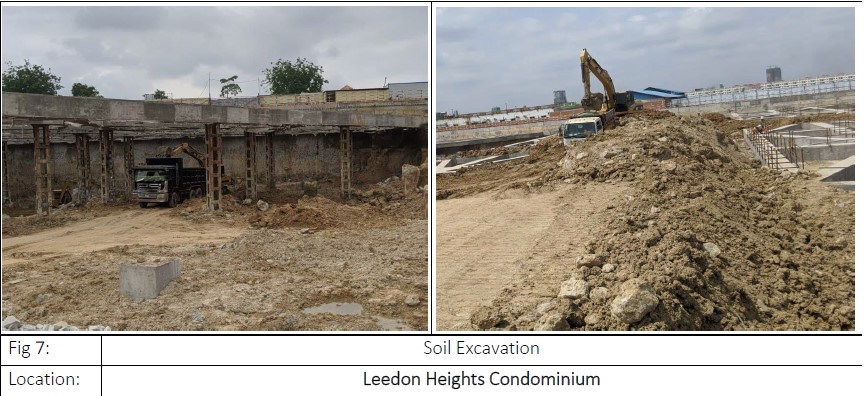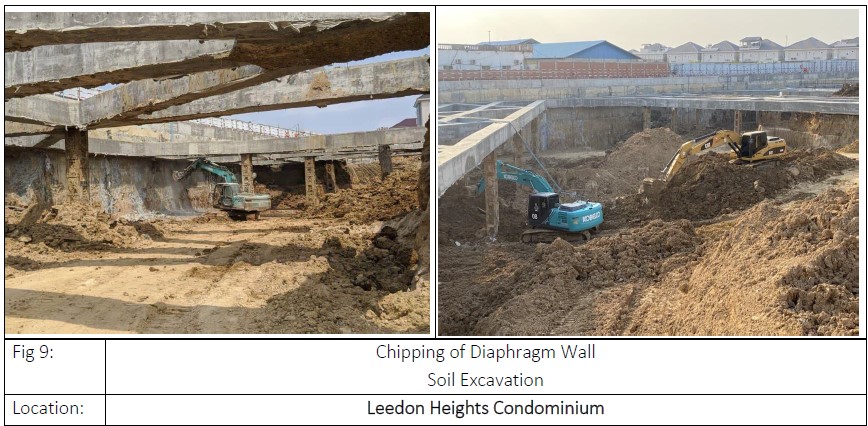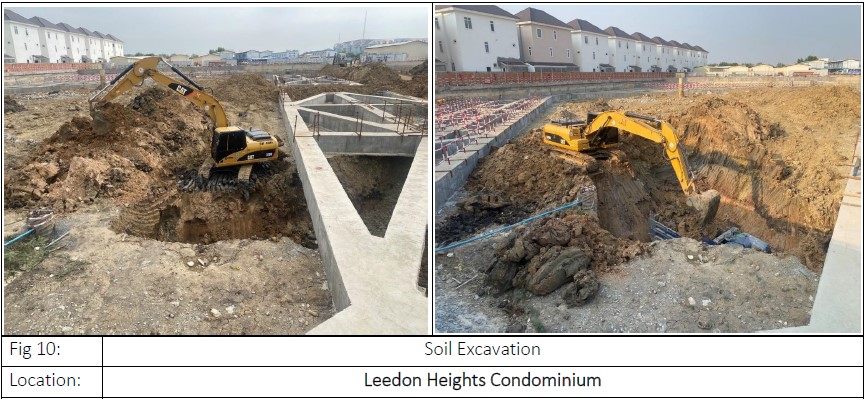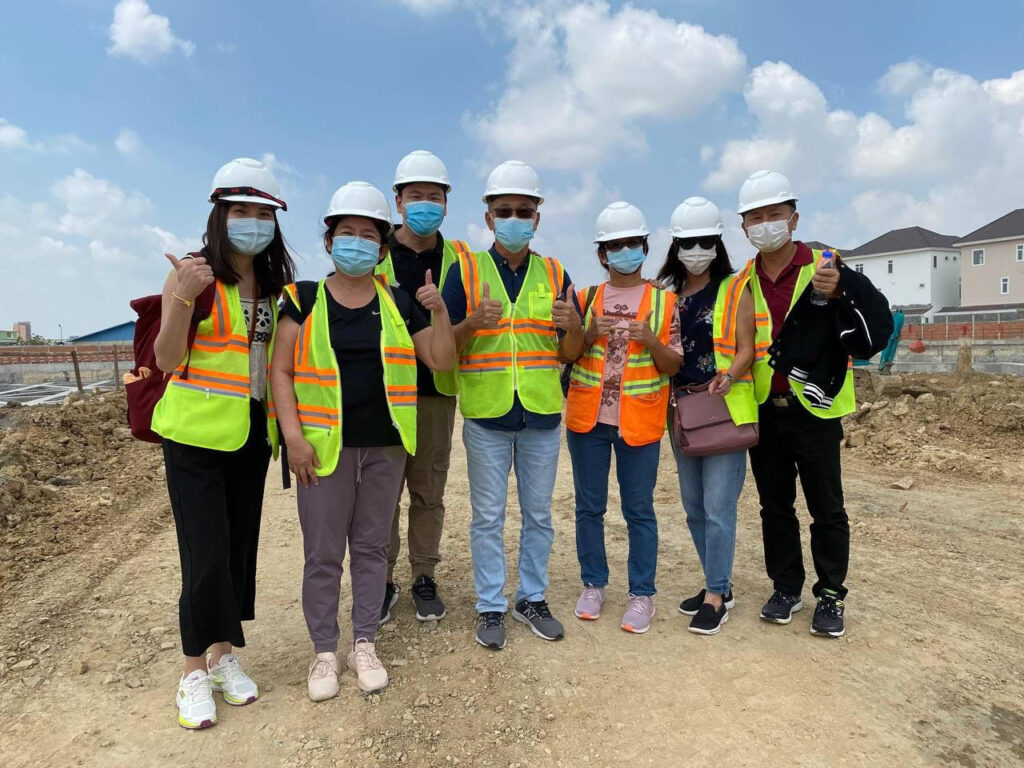 Latest Economic Developments in Cambodia
Check out the latest articles featuring Cambodia's development and growth to understand why investing in Cambodia will continue to have a place in your investment portfolio.
With waning concerns of COVID-19 and opening borders for work, travel and other purposes, developers see higher interest both from local buyers and international investors. Full article here (Khmer News).
New expressway and increase in port capacity from Sihanoukville to the city by 2024 to support increasing import volume and reduce transport cost and time.  Full article here (Khmer News).
"Residential markets across the Asia-Pacific region could continue to strengthen in 2022 as the region starts to recover in the endemic phase. With more quarantine-free travel lanes reopening, foreign buyers could return to key gateway markets sooner than expected." said Victoria Garret, Head of Residential, Knight Frank Asia-Pacific. Full article here (Khmer News).
Fund Description:
Compounder Fund is an open-ended fund that focuses on long-term investing in equities around the world. The investment strategy is to find Compounders – public-listed companies that are able to grow their businesses at high-rates over the long run – through holistic fundamental analysis and holding onto their shares for years. The Fund aims to generate a 12% annualised return, net of all fees, over the long-term.
While the stock prices of the companies in Compounder Fund's portfolio have declined, the businesses behind them have continued to do well. In the fourth quarter of 2021, the average year-on-year revenue growth for all of the Fund's holdings that have reported their latest quarterly results (as of the date of this letter's drafting, 16 March 2022), was 37.7%. This was on the back of tough comparisons against a strong finish in 2021 and supply chain disruptions. The average free cash flow margin in the period was also a pleasing 19.9%. We are pleased with the performance of the companies in Compounder Fund's portfolio despite the volatility of the stock market. Over time, we expect that stock prices will eventually reflect the strength of the business performance.
If you wish to find out more, please contact jeremy.chia@galileeinvestment.com.
Visit our website to get the latest updates on the Fund's Performance and Investment Theses: 
Kindly email us at enquiry@galileeinvestment.com if you have any questions, feedback or changes to your personal details. (Bank account, handphone, email address, residential address etc.)
This confidential Newsletter ("Newsletter") has been prepared by Galilee Investment Management Pte Ltd ("Galilee") for distribution to selected recipients only. This Newsletter is for information purposes and shall not be construed as investment advice or for marketing purposes. While reasonable care has been taken to prepare this document, the information contained herein may not be relied upon for accuracy or completeness; and any opinion or estimate contained in this document is subject to change without notice. This Newsletter must not be published, circulated, reproduced or distributed, in whole or part, to any other person without the prior consent from Galilee. Please remember that past performance may not be indicative of future results. Different types of investments involve varying degrees of risk, and there can be no assurance that the future performance of any specific investment, investment strategy, or product made reference to directly or indirectly in this newsletter (article), will be profitable, equal any corresponding indicated historical performance level(s), or be suitable for your portfolio. Due to various factors, including changing market conditions, the content may no longer be reflective of current opinions or positions.