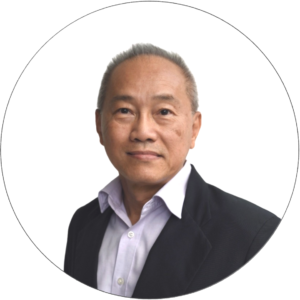 Lawrence Lim
COO & Executive Director
Mr. Lim has over 20 years of experience in business and operations management in different organizations ranging from multinational technology company to local leading-edge technology start-ups. He has a Bachelor (Honors) and Master Degree in Electrical Engineering from the USA.
Between 1999 to 2005, Mr. Lim participated in two different leading-edge technology start-ups as the Operations Manager and General Manager respectively. In the latter, Mr. Lim has full P&L responsibilities. Mr. Lim assumed various business management roles at the world's #3 Outsourced Semiconductor Assembly and Test (OSAT) company, JCET (formerly STATS ChipPAC Limited). As Deputy Director – Business Management, he was directly involved in the company's strategic mergers and acquisitions (M&As) initiatives. In this role, he supports, for each M&A initiative, market research, competitive and strategic fit analyses, prospects scanning and cross-functional due diligence activities. Mr. Lim built business case, financial and valuation models with analytics, including accretion and dilution analyses, comparable company analysis, discounted cash flow analyses and KPI sensitivity analyses, that helped structured key transaction terms that led to multiple successful M&As deals, worth in excess of US$150M, for the company.
Separately, he developed and deployed various management Dashboards tracking key performance indicators (KPI) that led to enhanced business pipeline health and performance for the various business units within the company. His last position held with the company was Director – Group Supply Chain Management.